Profil de l'agence Boréal
BORéAL
"Paradise Mall unit 9
97 Welfare Road - Simpson Bay
Tél : 001 721 544 4200
fax : 001 721 544 4201
Contacter l'agence
CONTACT

MME
Les biens immobiliers
3 biens en ligne

$ 477 000
Réf : 000325
Sint Maarten | Simpson Bay | Vente | Appartement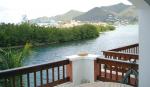 Splendid duplex condo
in Simpson Bay Yacht Club, with view on the lagoon, two terraces, on two floors, boat place (35 Feet) and two private parkings. 24H/7 Security, Common pool.condo fees include building insurance
Détails
$ 590 000
Réf : 000175
Sint Maarten | Cupecoy | Vente | Maison / Villa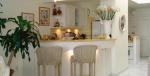 Magnificent view
On two floors approximately 217 m2 with terrace. All the facilities (bar and restaurant, big swimming pool, Jacuzzi, gym, business to center, shop, minimarket, salon of hairstyle and massages, car rental, etc...) of the Sapphire Beach Club are accessible to the owners of villas and to their guests.
Détails

$ 850 000
Réf : 000315
Sint Maarten | Simpson Bay | Vente | Appartement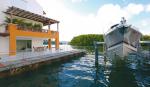 Beautifull Lagoon front condo
2 bedroom, 2 1/5 bathroom condo. Modern interior Right on the lagoon Park your boat. This property also comes equipped with colored LED lighting for optimal mood/lighting.
Détails